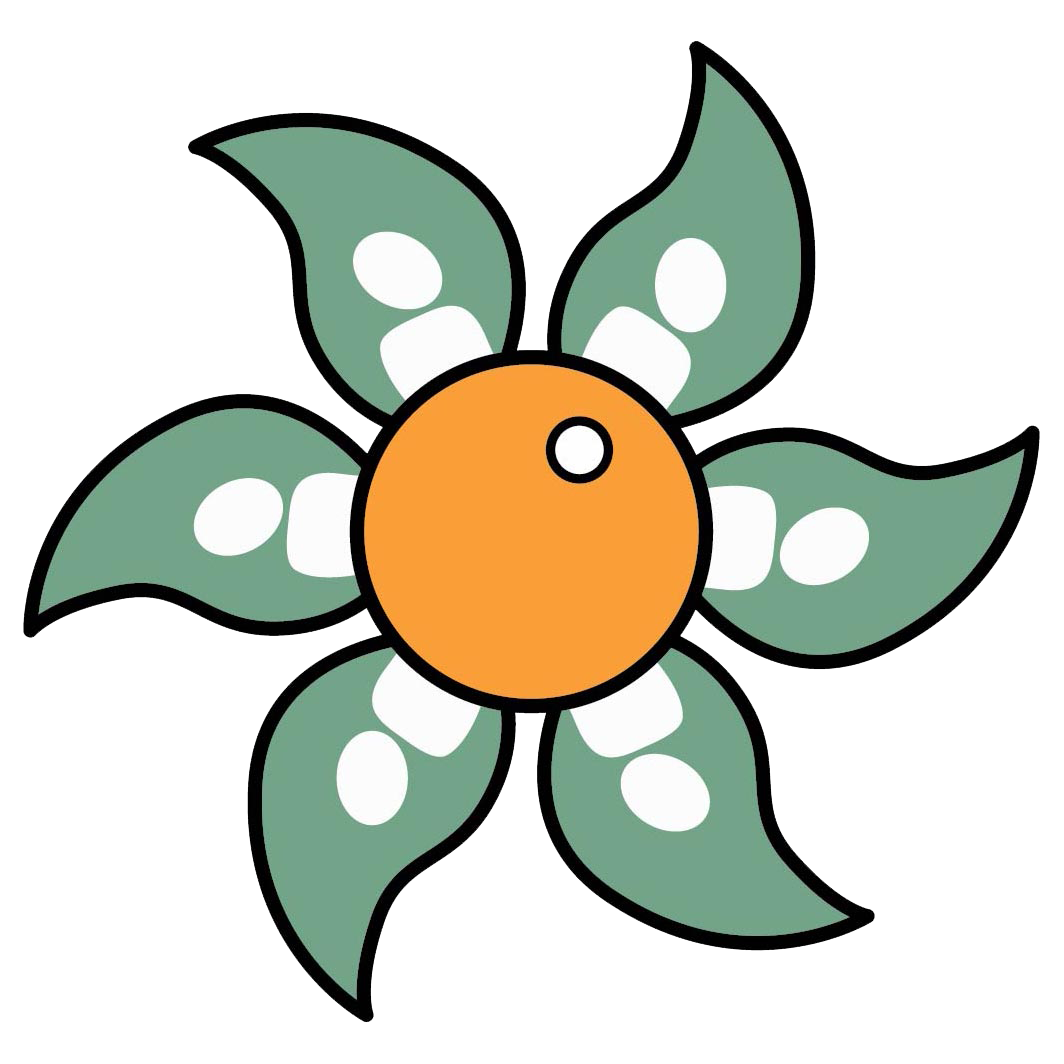 The Great Park Garden Coalition is a community-based nonprofit organization staffed by a Board of Directors and Steering Committee and a very energetic group of over 400 members and volunteers. Formed in 2017 with a mandate to save the 2007-approved botanic garden at the Great Park, we have come a long way in less than a year. We all have one goal in common – to ensure that future generations have the opportunity to share the beauty and knowledge to be found at the Great Park Botanical Garden.
OUR MISSION
The Great Park Garden Coalition is currently focused on ensuring that the 59-acre botanical garden in the approved 2007 Master Plan for the Great Park is preserved. This includes assurances that the land is safe from redesignation for other purposes. The Great Park Garden Coalition's ultimate mission is to envision, inspire, protect, and guide thoughtful leaders in creating and building a world-class destination garden for generations to come.
OUR QUEST
Please Help Save the 59-acre Botanical Garden in the Cultural Terrace.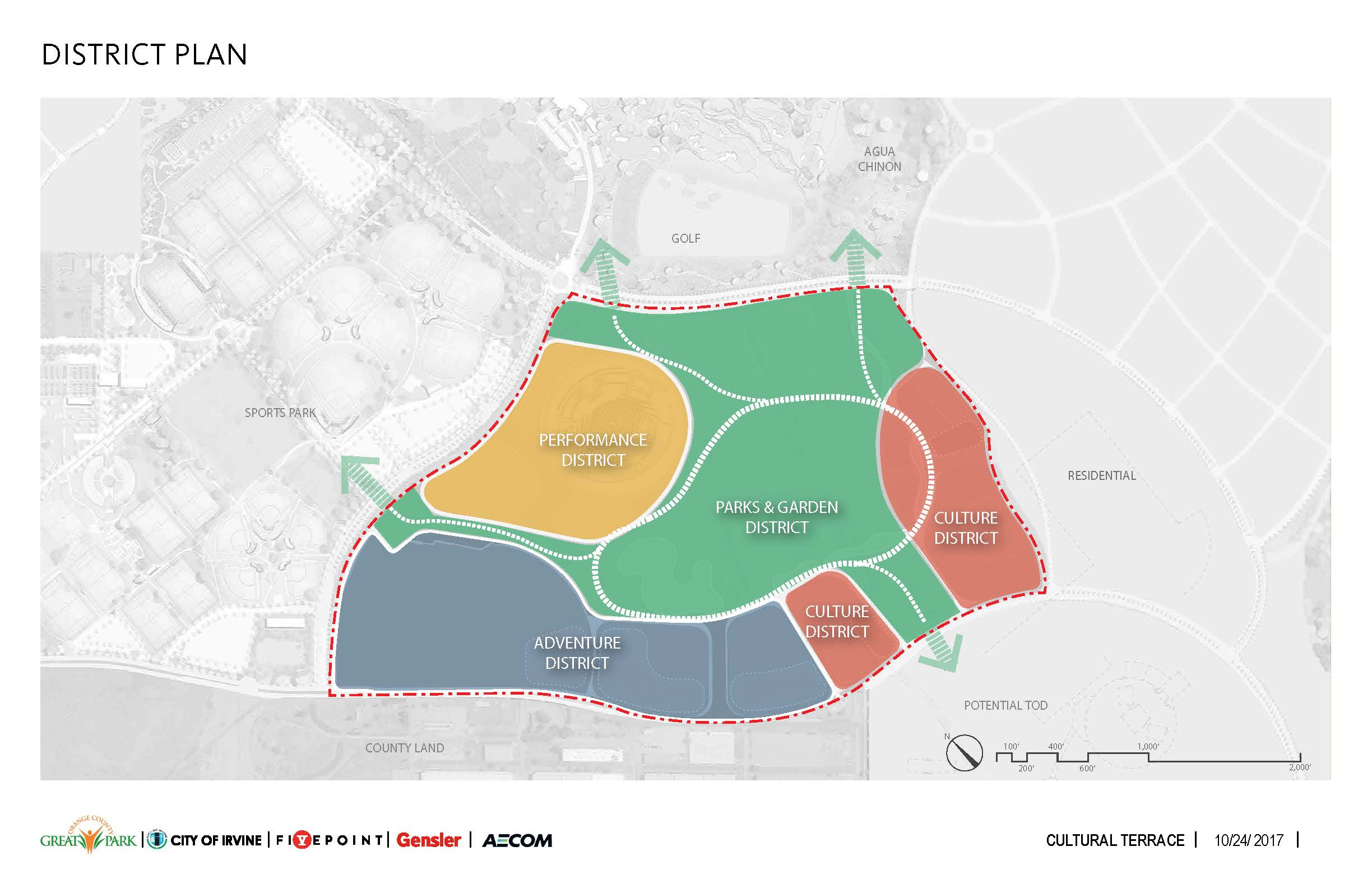 The Orange County Great Park, on a section of the former Marine Corps Air Station El Toro, continues its evolution across 1,300 acres. One big question remains: Will a world-class garden be part of the Irvine legacy? A 59-acre Botanical Garden was included in the City-approved 2007 Orange County Great Park Master Plan. But now the City is re-evaluating the uses to be included in the Cultural Terrace area of the Great Park where the Botanical Garden was planned to be located.
WHAT'S NEXT?
The last section of the Great Park to be planned is the 223-acre Cultural Terrace District. In 2017, the City conducted several public surveys to get input on possible land uses for the Cultural Terrace. The results showed that 82-percent of those who responded wanted a Botanic Garden to be included (even though it wasn't listed on the survey; all responses were personally added). The vision for this area currently includes a water park, amphitheater, museums, library, and because of public outcry… potentially, a botanic garden. City Council members have indicated an "interest" in a garden, but have not yet allocated acreage.
The Great Park Garden Coalition needs your help to make sure there's a Great Garden in the Great Park! Without strong public support, it's possible that private for-profit tenants will out-weigh the clear and unquestionable public voice for a public garden.
The time is now to make your views known to elected leaders! 
OUR PROGRESS
Coalition leaders are getting hands-on training in landscape design thanks to the generosity of PlaceWorks' president, Randy Jackson. Their in-house design team is hosting a series of stimulating Design Charrettes that to create a master plan for the 59-acre botanical garden. As their name suggests, PlaceWorks is all about places and how they work—geographically, environmentally, functionally, aesthetically, and culturally.
TEENA SPINDLER
PRESIDENT
Teena Spindler is a life long garden lover and comes from a career in finance and accounting in the real estate investment and development industry. (Vice President Finance for The Kremer Company, Division Controller for the Irvine Company). She is also a University of California Master Gardener since 2006 and led the Master Gardener volunteers who created the Farm + Food Lab garden at the Orange County Great Park in partnership with the City of Irvine. Her non-profit experience includes serving as Treasurer for The Kremer Foundation and the Spindler Family Foundation.
KATRINA KIRKEBY
VICE PRESIDENT | BOARD MEMBER
Katrina is a life long garden lover and community leader. After retiring from a career in the mortgage banking industry Katrina has been an advocate for the preservation of open space and horticulture. Her passions have guided her volunteerism. She became a University of California Master Gardener in 2011 and is the producer of the award-winning radio show 'In the Garden with University of California Master Gardeners', a weekly gardening show on KUCI FM. She is a long term resident of Orange County where she has worked to preserve open spaces.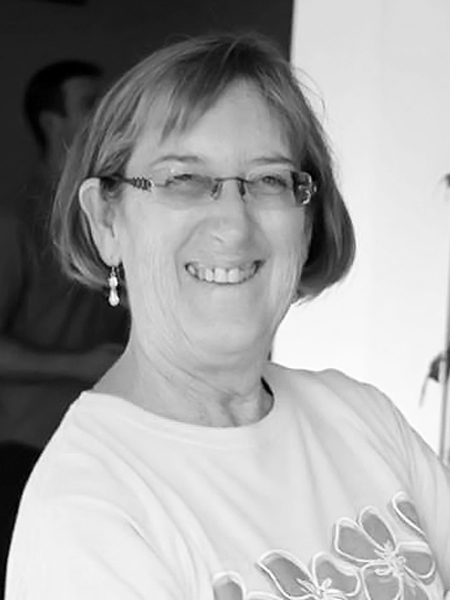 NORMA YARBROUGH
TREASURER
Norma Yarbrough learned to love gardening from her parents.  Her career spans over 40 years in accounting and tax industries.  Norma worked for the Department of the Navy in Pensacola and the Marine Corps at MCAS Tustin and MCAS El Toro.  She retired after 32 years with the Internal Revenue Service in areas of individual and corporate taxes both locally and nationally.  Norma has been a Master Gardener since 2002 and is involved in many aspects of the organization.  Her non-profit experience includes serving on the Board for the LosCab Booster Club, Inc. and the Yarbrough Family Trust.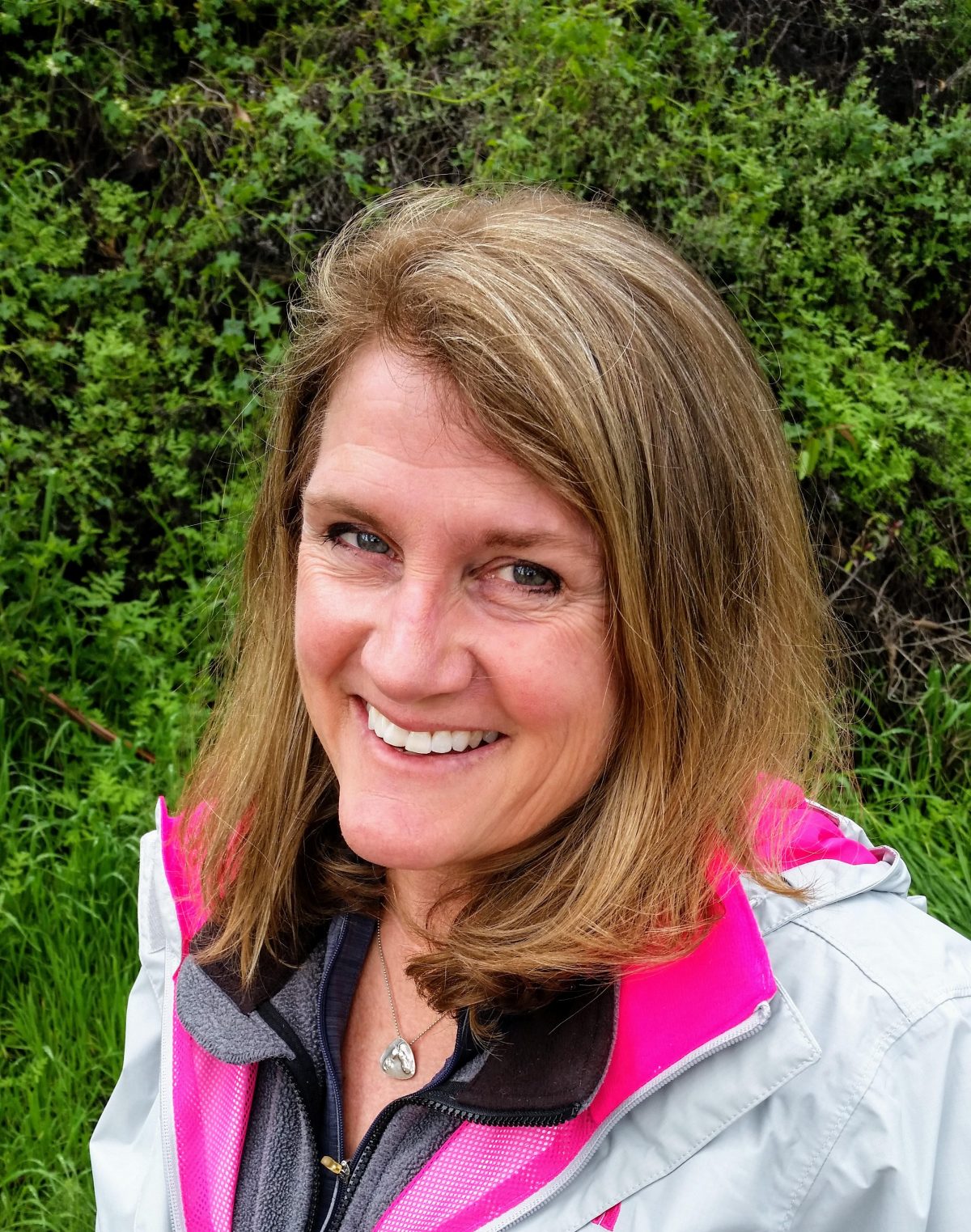 KAY HAVENS
CORPORATE SECRETARY
Kay Havens is an avid lifetime gardener and garden designer. As a UCCE Master Gardener since 2007 she helped initiate apex educational programs that won top State and International Master Gardener awards. Kay continues a decade's long appointment to the UCI Office of Research. Volunteer work in Irvine included multiple terms as University High School Aquatics Boosters President, and Disaster Preparedness Chair (during 9/11), Director of the Board for Irvine Meals on Wheels, DARE and wildest of all, Cub Scout Leader. She looks forward to the day she can all walk through the gates of a "growing legacy" at The Great Park Garden with you.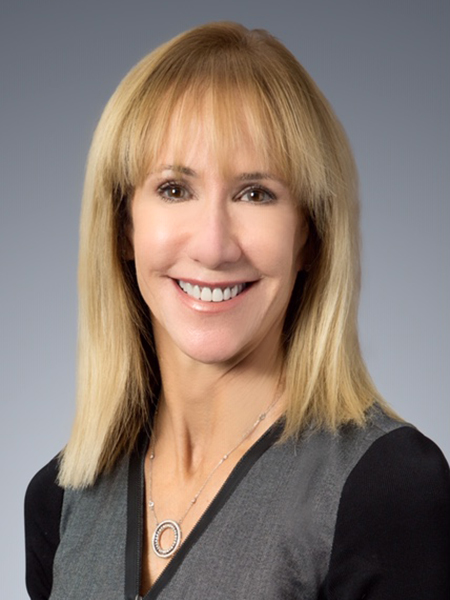 ANDRA GREENE
BOARD MEMBER
Andra Greene (Ellingson) is a partner of Irell & Manella LLP, where she is head of the class action defense practice group. A seasoned trial lawyer, her practice encompasses a wide range of complex business litigation. Andra's skills as a lawyer have earned her recent accolades including being named one of the 2018 Top Women Lawyers in California by the Daily Journal and the 2018 Orange County Bet-the-Company "Lawyer of the Year" by Best Lawyers and the 2018 "Attorney of the Year" by the Orange County Women Lawyers Association. In addition, she has dedicated considerable time to pro bono work and served on the boards of non-profits such as the Public Law Center, the Sage Hill School, the Pegasus School and CASA of Orange County. She earned her J.D. from Harvard Law School and her B.A., magna cum laude, from Brown University.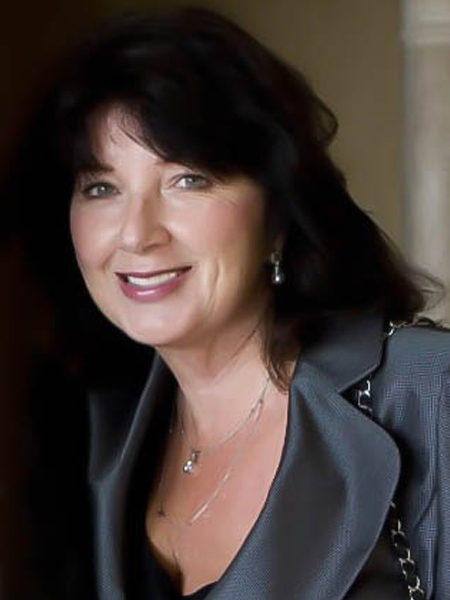 SHEILA PETERSON
BOARD MEMBER
Sheila Peterson is a wife, mother, and grandmother in addition to being a community leader and avid gardener. She grew up in Huntington Beach and had a career in early childhood education and then technical training in the semiconductor industry. She became a Master Gardener through the UCCE Master Gardener Program in 2000 and has donated numerous hours to volunteer gardening venues throughout the years as well as written various gardening articles and blog posts for several publications.
Sheila supports many non-profit organizations throughout Orange County and has been an activist for the advancement of integrative medicine and healthy eating and is president of Beachside Books. Sheila is a Trustee at UCI and the Chairman of the Advisory Board for the Susan Samueli Integrative Health Institute and is on the board of the Claire Trevor School of the Arts at UC Irvine.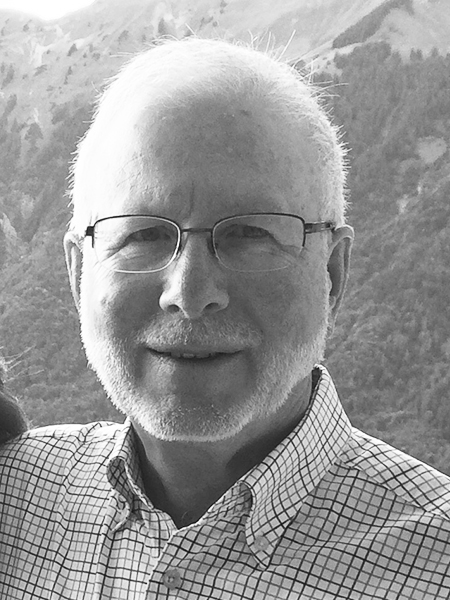 MICHAEL STOCKSTILL
BOARD MEMBER
Michael Stockstill has lived and worked in Orange County for nearly 40 years. After a career in journalism, he worked in public affairs for The Irvine Company, CalOptima, Southern California Edison, the Transportation Corridor Agencies and as a public affairs consultant.
A resident of Irvine since 1975, he was active in political campaigns, including the Measure M sales tax for transportation ballot measures. A 1971 graduate of Humboldt State University, Stockstill was a member of the HSU Foundation Board of Directors for six years and continues to be active in supporting HSU charitable efforts. He was also active in the Boy Scouts of America and AYSO soccer. Now retired, he lives in Northwood with his wife Colleen Clark and has two adult sons and a daughter.