Let's 'Plant a Seed' at Irvine Global Village Festival, Oct. 12-13
Great Park Garden Coalition volunteers and supporters will be eager to greet visitors for the second year in a row at the Irvine Global Village Festival. This year the festival at the Orange County Great Park will span over two days, Saturday and Sunday from 10 a.m.-5 p.m.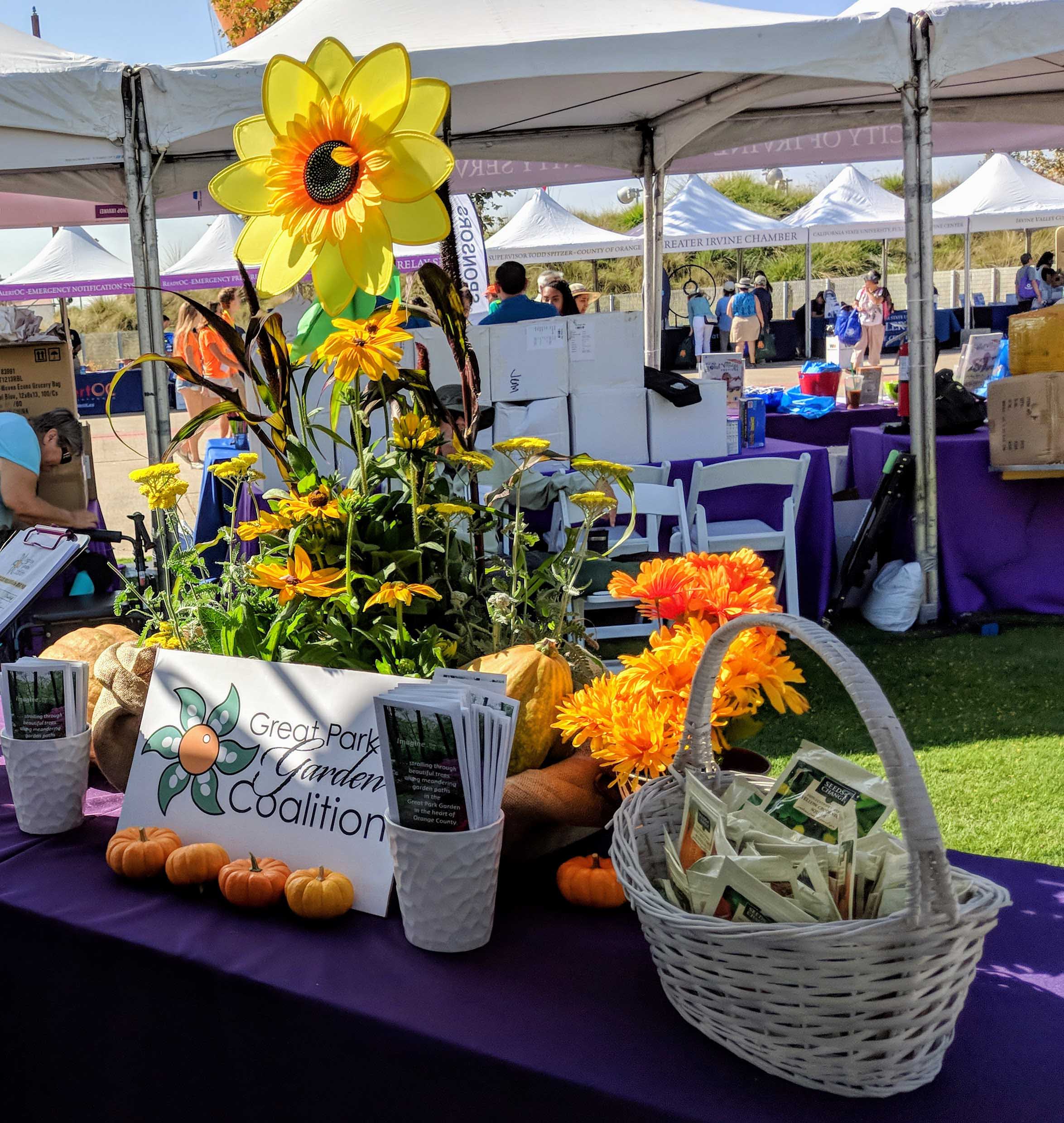 We'd love to share with you face-to-face some of our accomplishments for the year, such as:
Developing concept designs for a vibrant botanical garden
Creating 'Plant a Seed,' a beautiful two-minute video on the importance of botanical gardens (soon to premiere on our website)
Meeting with Irvine City Council members and new City Manager
Attending national American Public Garden Association meeting in Washington, D.C.
Speaking at Great Park Board Meeting
Look for us in flowery floppy hats at Booth 10 in the Section reserved for non-profit organizations.  Collect a free seed packet when you sign up for our email list!
We will have a booth there on October 12 and 13 from 9 am to 5 pm.  We participated last year and got 500 interested people to sign up for our email list!  This year it is a two-day event so we are hoping for even more.