We Did It!
Results of the City of Irvine Outreach Survey:  82% Want Gardens!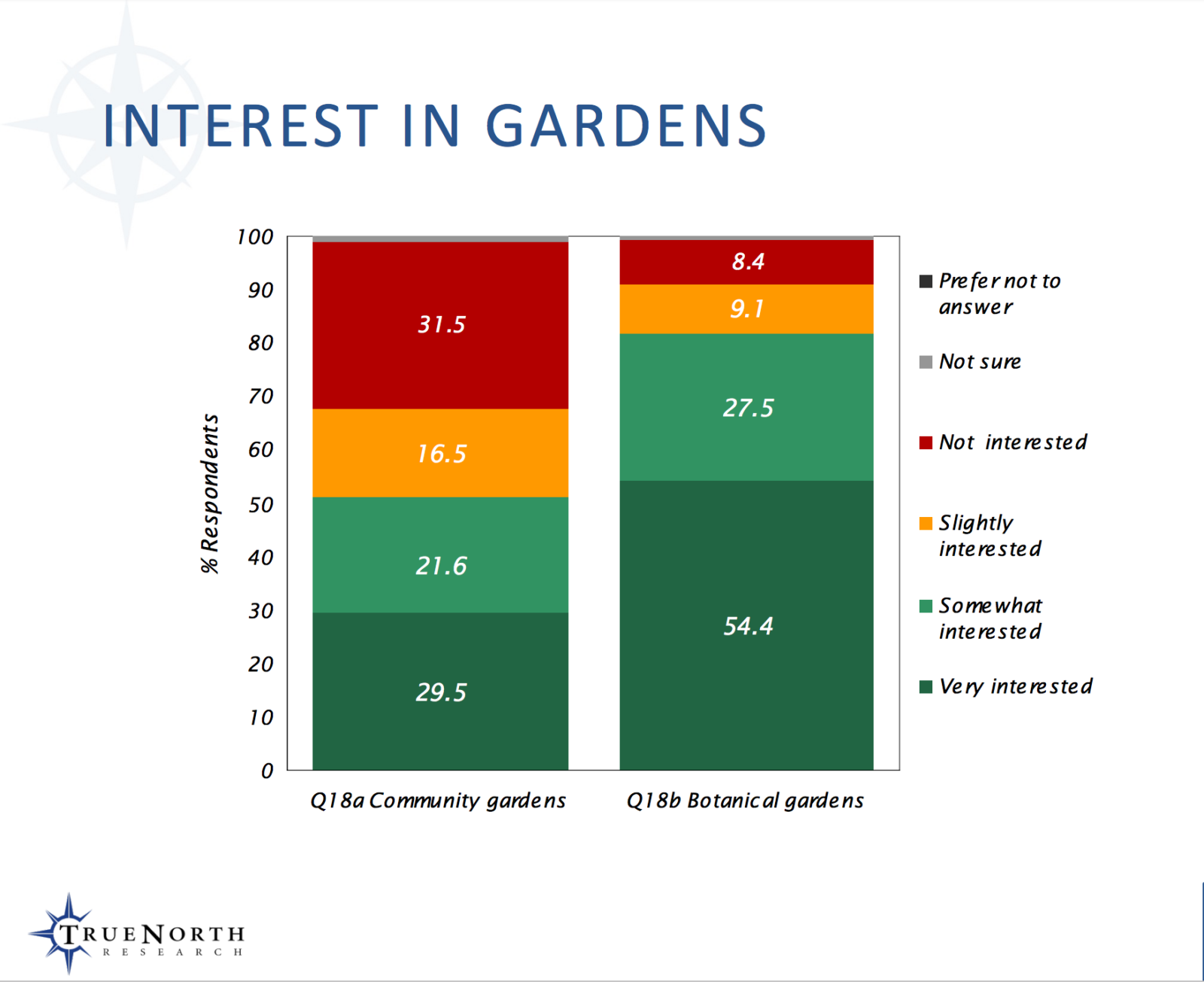 Thanks to everyone who took part in the City of Irvine's Public Outreach Related to Great Park Amenities!
The Great Park Garden Coalition is a 501(c)(3) corporation formed when it was discovered that the City of Irvine's Public Outreach survey conducted from January to April 2017 had omitted the Botanical Gardens that were approved in the 2007 Great Park Master Plan.  We created a website and Facebook page to get the word out to solicit support for the Botanical Garden through emails to the Irvine City Council and attendance at the City's public outreach meetings.  You sent emails and wrote an additional option on the paper surveys for 'Botanic Gardens'  Great job!
The results of the Public Outreach Survey were presented at the May 23, 2017 Great Park Board Meeting.  Link to video of Board Meeting below.
Video of Great Park Board Meeting 5/23/17
Thanks to City Council Members
During the public outreach process, representatives of Great Park Garden Coalition requested meetings with Irvine City Council members to share information about what a great asset the botanical gardens would be to the County and City and solicit their support.  Four of the five council members took the time individually to meet with us and showed interest in studying further.  At the May Great Park Board Meeting, they voted to commission a feasibility study on botanical gardens.  Great Progress!