Looking for a way to give back while you shop? Amazon Smile has made this happen!
With the holiday season upon us, it's shopping and gift-giving time! Did you know that you can shop and help support the Great Park Garden Coalition at the same time with Amazon Smile?
When you start shopping at smile.amazon.com you will find the same Amazon shopping experience you usually have, with the added bonus that Amazon will donate a portion of the price of eligible purchases to the Great Park Garden Coalition at no cost to you.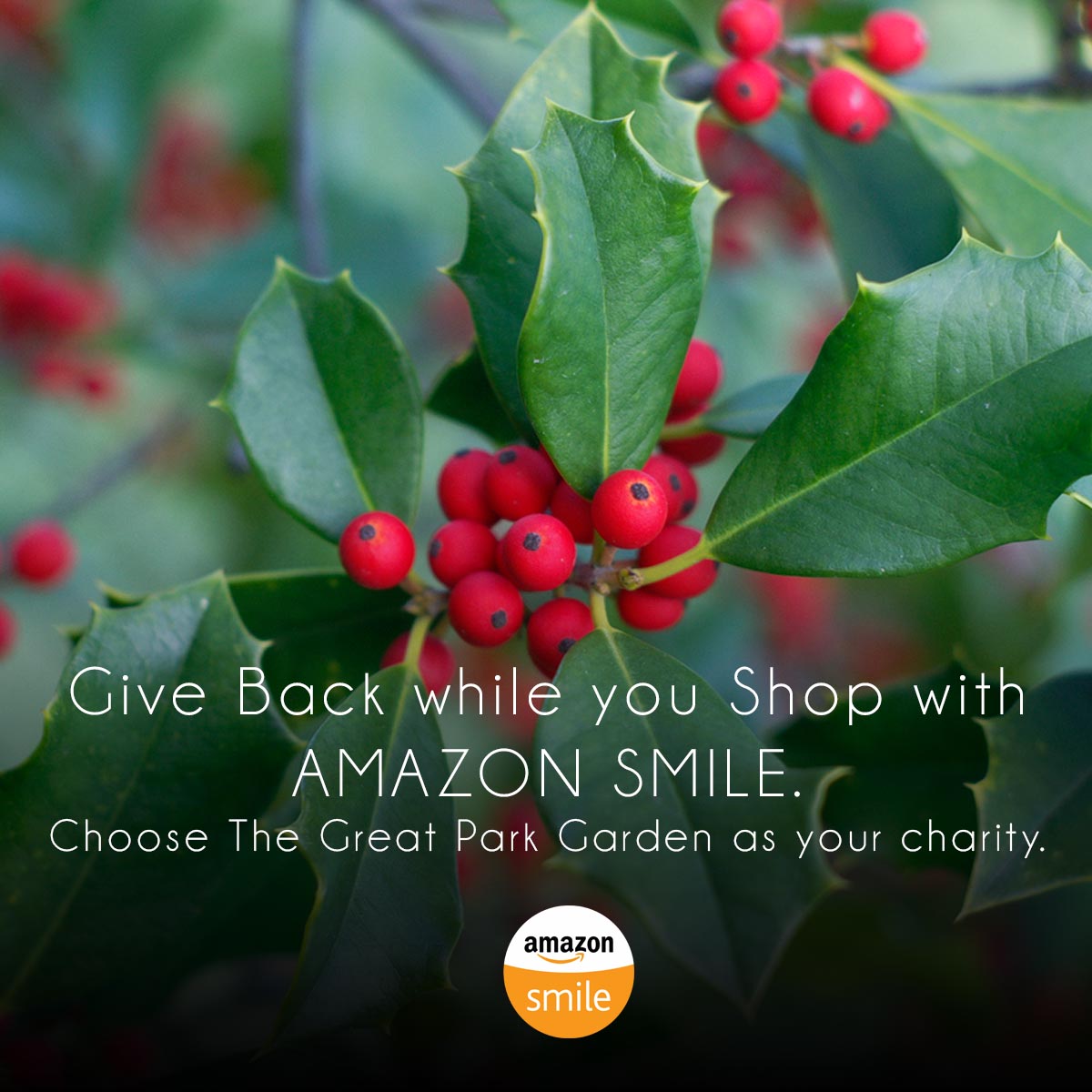 Here's how to shop AmazonSmile:
1. Visit smile.amazon.com
2. Sign in with your Amazon.com credentials
3. Choose the Great Park Garden Coalition in the search box as your selected charity
4. Start shopping!
5. Add a bookmark for smile.amazon.com to make it even easier to return and start your shopping at AmazonSmile
For more information about the Amazon Smile program, please use this link: https://smile.amazon.com/gp/chpf/about/ref=smi_aas_redirect?ie=UTF8&%2AVersion%2A=1&%2Aentries%2A=0
We are truly thankful for your support during this holiday season and throughout the year.  Happy holidays!