City life can be stressful, but there are relaxing places where you can get back to nature in Orange County.  One day we look forward to wandering through a beautiful Botanic Garden at the Great Park.  Meanwhile, here are three enjoyable escapes that aren't far from home:
Sherman Library and Gardens
2647 E. Coast Coast Highway, Corona Del Mar, CA 92625
(949) 673-2261  www.slgardens.org
There are 2.2 acres of gorgeous gardens, patios and conservatories. The collection represents plant communities from around the globe in attractive settings.  Unique seasonal displays, classes, and activities offer special interest for visitors of all ages.  Also onsite is the magnificent Sherman Library, the charming Cafe Jardin restaurant and a gift shop.
Fullerton Arboretum
1900 Associated Road, Fullerton, CA 92831
(657) 278-3407  www.fullertonarboretum.org/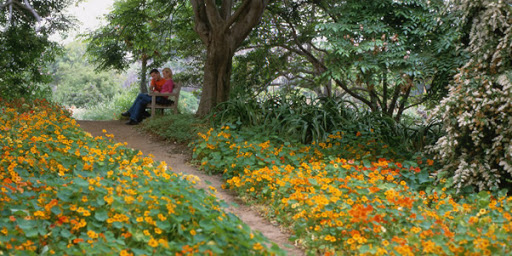 The Arboretum includes close to 26 acres of land owned by California State University, Fullerton.  Celebrating its first 40 years, this is an urban oasis serving as a diverse botanical collection for research and education, inspiring students, faculty and community members to be stewards of our environment.  It's a fun place for the family to learn about nature and observe wildlife.
Also onsite is the Orange County Agricultural and Nikkei Heritage Museum, that highlights the history, development and impact of agriculture, as well as the contributions of the Japanese American Community and local pioneer families.
Niguel Botanical Preserve
29751 Crown Valley Parkway, Laguna Niguel, CA 92677
(949) 425-5100  www.niguelbotanicalpreserve.org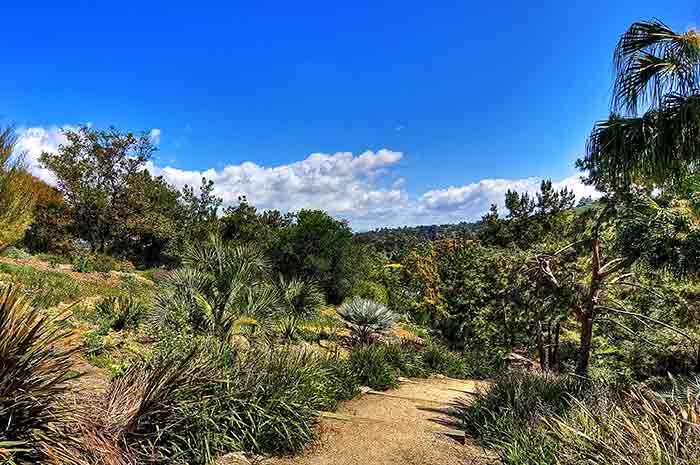 You'll find 18 acres dedicated to the display of drought tolerant plants in this botanical garden located in the Crown Valley Community Park of Laguna Niguel.  The preserve has unusual plant collections appropriate to the Southern California region, collected from five areas of the world with similar Mediterranean climates.  Absorb yourself in nature as you walk along 4 miles of trails in a park-like setting.