We all have enjoyed the visually stunning displays of flowers, plants, and trees that gardens offer.  If we are lucky, our visits to gardens can leave us inspired and feeling creative.  Such inspiration brought a unique garden and art attraction to the city of Paso Robles in the Spring of 2019.
The Field of Light at Sensorio in Paso Robles is a stunning display of nearly 58,000 solar-powered fiber optic "flowers" undulating with colored lights over 15 acres of rolling hills https://www.sensoriopaso.com/  .  In the daylight, it appears as a curious field of glass orbs on transparent stems and transforms at twilight into a blanket of colorful super blooms.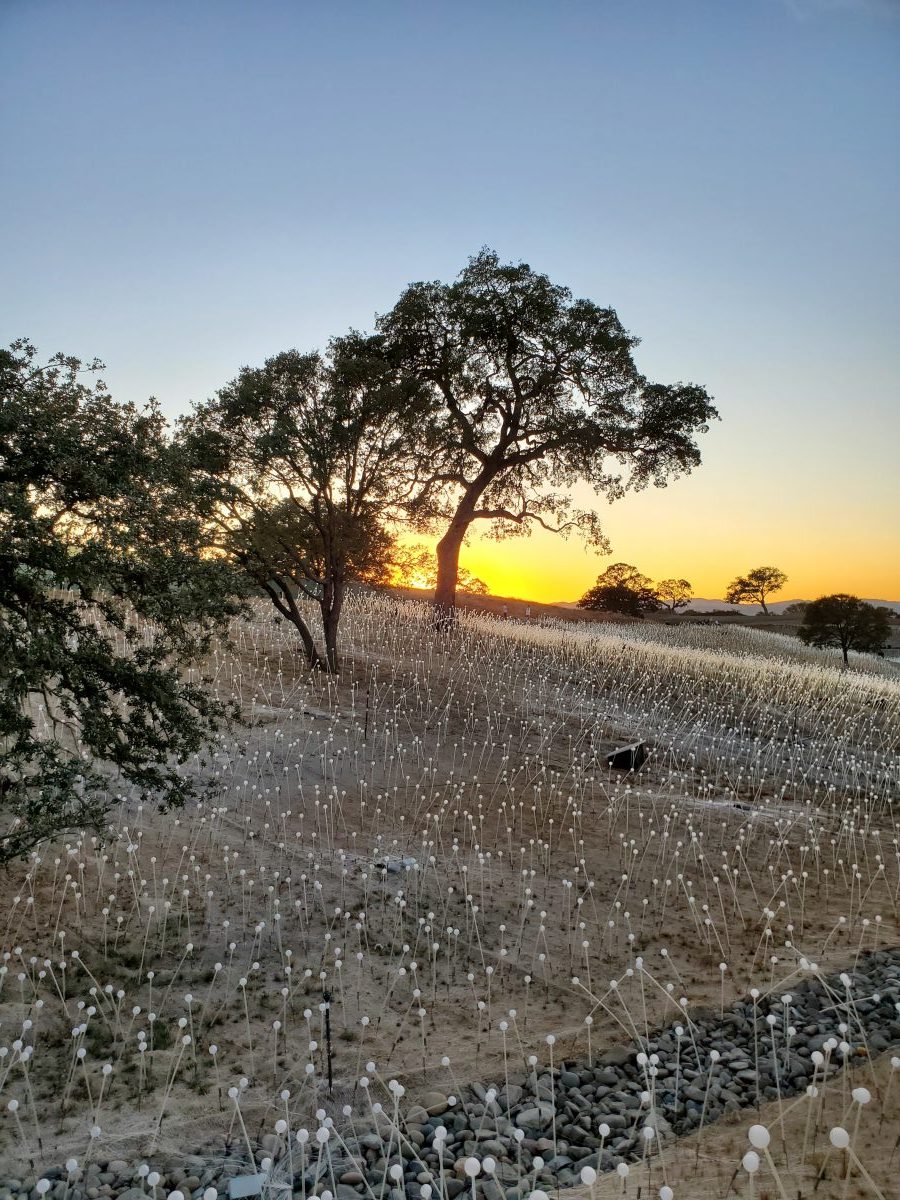 Ken Hunter, a local Paso Robles developer, first dreamed of creating an interactive garden destination for "entertainment, exploration, meditation, adventure and delight" after visiting the Butchart Gardens in Victoria, B.C., Canada.  Then, a number of years later, he visited the Field of Light at Uluru, Australia which was created by British artist Bruce Munro.  Seeing the attraction left him mesmerized and gave him the inspiration to commission artist Munro to create "The Field of Light at Sensorio" in Paso Robles.
This inspiring entertainment garden, widely described as "the intersection of art, technology, and nature" opened in May 2019 and was recently extended to June 30, 2020 due to overwhelming demand.  The Field of Light at Sensorio garden is intended to be a temporary attraction on the site which is planned to ultimately include a botanic garden, hotel, conference center, and entertainment space on 360-acres.