The New Year typically gives us a chance to reflect, look back, take stock, assess how we did, and resolve to do better.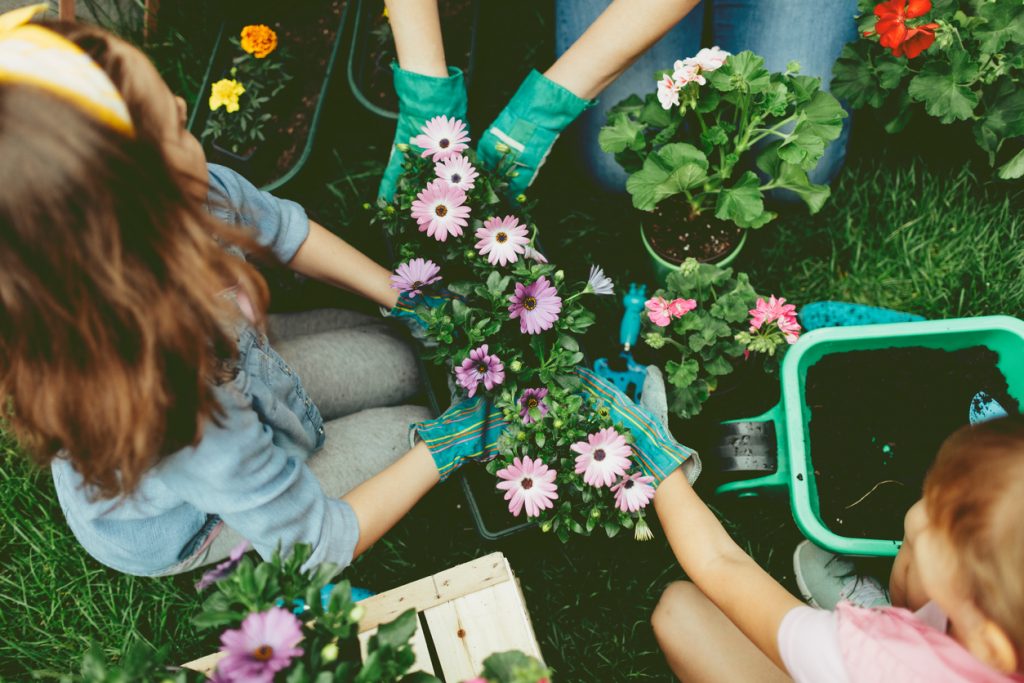 This past year has brought challenges like never before for all of us. The desire to look forward has never been greater. Many of us look to nature and the garden for solace and comfort in trying times. This new year, more important than ever before, is a chance to see how gardens and our natural world around us can also bring us hope.
In her recent article in the Old Towne Orange Plaza Review, Brande Jackson thoughtfully reminds us of the intrinsic value gardens bring to our lives. As you read her article provided in the link below, I hope you feel as inspired as I did to put on the garden gloves, pick up the trowel, and "plant for the hope that spring brings"
I've been reading a lot of Terry Tempest Williams' writing lately, having long admired the way she links moments in her own life, and things that are happening on a larger scale in the world, back to nature. "To be whole," she writes, "to be complete. Wildness reminds us what it means to be human, what we are connected to rather than separated from."  As we emerge from a calendar year that was difficult for many, in the midst of winter, a time for hibernation and stillness, it would seem that many of us have had to, in one way or another, reflect on what we value, what matters most, and figure out how to pivot and adjust to new realities.
All of that, I suppose, is just a long winded way of saying the last few months have been really, really rough (at least for me) and I have found myself turning back to the basics that seem to help me get grounded: gardens, sunrises and sunsets, and spending as much time outside as possible. Cliché as it may sound, there is something promising in seeing the new emergence of green from a plant that seems to be a goner.  My houseplants in recent months seemed to emulate my mood and were not looking so hot (emulating my outward appearance too, it could be said…) but low and behold, just when I thought they were destined for the compost bin, a new leaf began to unfurl. Then another, and another. Given the heaviness of this past year, I'm okay with the real life clichés.
So, with that in mind, I go outside. I clean, I prune, I fertilize. I try to watch the sunrise and set as often as I can. Staying in motion seems to help at least kinda sorta fix most things, doesn't it? Plant, play, nurture and repeat. I've long loved the colors of this season: the striking blooms of cyclamen and the fine details on the face of violas, sweet peas blooming with their faint pastel hues. I like to purge and clean in the winter, clearing space for seedlings and bulbs making their way up from the ground. Nothing major needs to happen during these winter months, and maybe that is the point: to prepare in a slow, mindful way.
This is the time of year to plant for the hope that spring brings. Delphiniums, campanulas, poppies all can go into the ground right now. They won't do much at first, like us, laying low and preparing, but by late February they will start to put on their show. Artichokes and broccoli and kale and cauliflower can all get planted this time of year, too. Afterall, planting a garden, it has been said, is a sign of hope for the future.
Some more Terry Tempest Williams: "to slow down is to be taken into the soul of things". If these past months have taught us anything, perhaps that is the greatest lesson of all, to slow down, to observe, to get grounded. Reflecting on this,  I find myself once again turning to the garden for guidance.
Wishing you and yours a kind and loving and prosperous 2021!
————————————————–
Brande Jackson is the owner of Johnnye Merle's Gardens, located in Country Roads in Old Town Orange. www.purtyplants.com She can be reached at brande@johnnyemerles.com.
She is also a teacher and offers classes on art, creativity and gardening. www.brandejackson.com