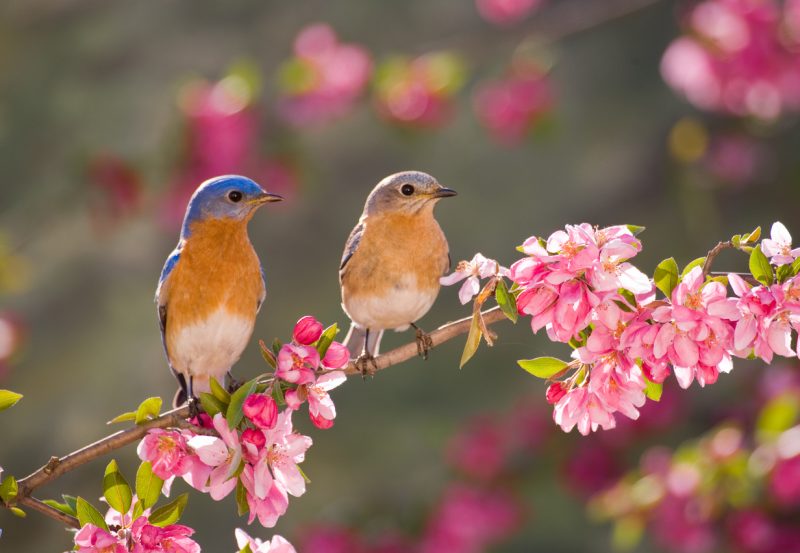 Botanical gardens are birding hotspots!
Avid birders flock to botanical gardens worldwide eager to catch a glimpse of rare or seasonal specialties. Annual Birding Festivals boost the local economy and engage the community in the need for conservation. We envision a Great Park Botanical Garden as a bird sanctuary, a source of wonder for all comers, whether casual observers or experts hoping to add a "life bird" to their North American checklist.
The avian ability to adapt over time to environmental change is a marvel of evolution. Yet birds everywhere need protection, and a wisely-planned garden opens up habitat for a variety of species by offering food, water, and shelter. The winged creatures who delight us in our leisure expend great energy in their daily struggle to survive, and the wise park planner doesn't take their presence for granted. Botanical gardens in urban areas are particularly crucial during migration. Citizen scientists of all ages survey these hotspots to systematically record and publish data critical to our understanding of birdlife.
6 Bird-friendly Botanic Gardens—Coast to Coast
This bird oasis in the heart of our Nation's Capital is currently hosting a two-year exhibition themed "Protecting habitats protects life." The Urban Bird Habitat wraps around three sides of the Smithsonian Museum of Natural History. A tour of the garden reveals how the garden plantings and hardscape elements contribute to birds' basic needs and promote species diversity. Over 300 bird species have been identified in the District of Columbia.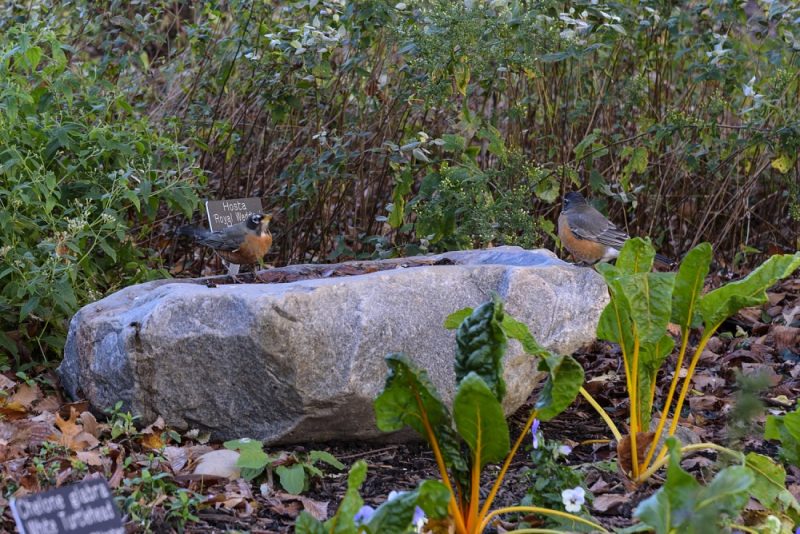 The Garden is considered a birding hotspot by the Cornell Lab of Ornithology and the National Audubon Society. Its Lewis Birding Trail winds through a diverse ecosystem of meadows, forest, wetland, native wildflower, and azalea gardens. Purple martins, our largest swallow, lodge in multistoried bird houses built to suit their needs.
Discover the diverse avian community in one of South Florida's last remaining green spaces. Waterbird conservation ranks high on the garden's list of priorities. Guided early-bird walks explore the best birding spots for White Ibis, Swallow-tailed Kite, and the exotic Hill Myna.
Come for the flowers, stay for the birds is good advice for visitors to this Garden at any time of the year. Start your day with breakfast at the Green View Cafe and choose your outing with expert bird finding tips on the Garden website or chat with hard core birders in search of a winter rarity like the Hoary Redpoll. Good luck!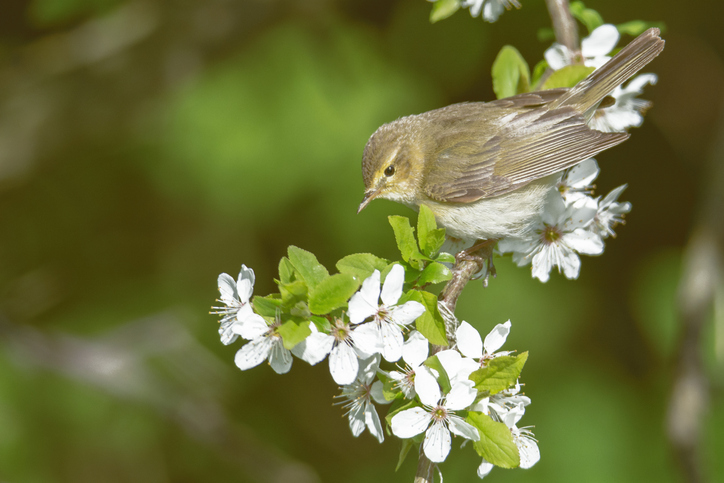 The wonders of nature, art, and culture coalesce in this Sonoran Desert garden. A birding hotspot for hummingbirds and desert specialties like the Gila Woodpecker which nest in saguaro cactus. Easy walking trails and docent-led tours make this park perfect for the novice birder, too. Who doesn't love hummingbirds?
This photogenic treasure between Highway 1 and the Pacific Ocean conserves plants in harmony with its Northern California coastal and inland ecosystems. The garden features a spectacular display of mild climate favorites like Begonia, Rhododendron, and Azalea. And there are birds too! Chestnut-backed Chickadee favor the park's pine forest, and Pelagic Cormorant nest on rocks off the shore of the garden.