The late Oliver Sacks, author and neurologist, recommends a garden for better health.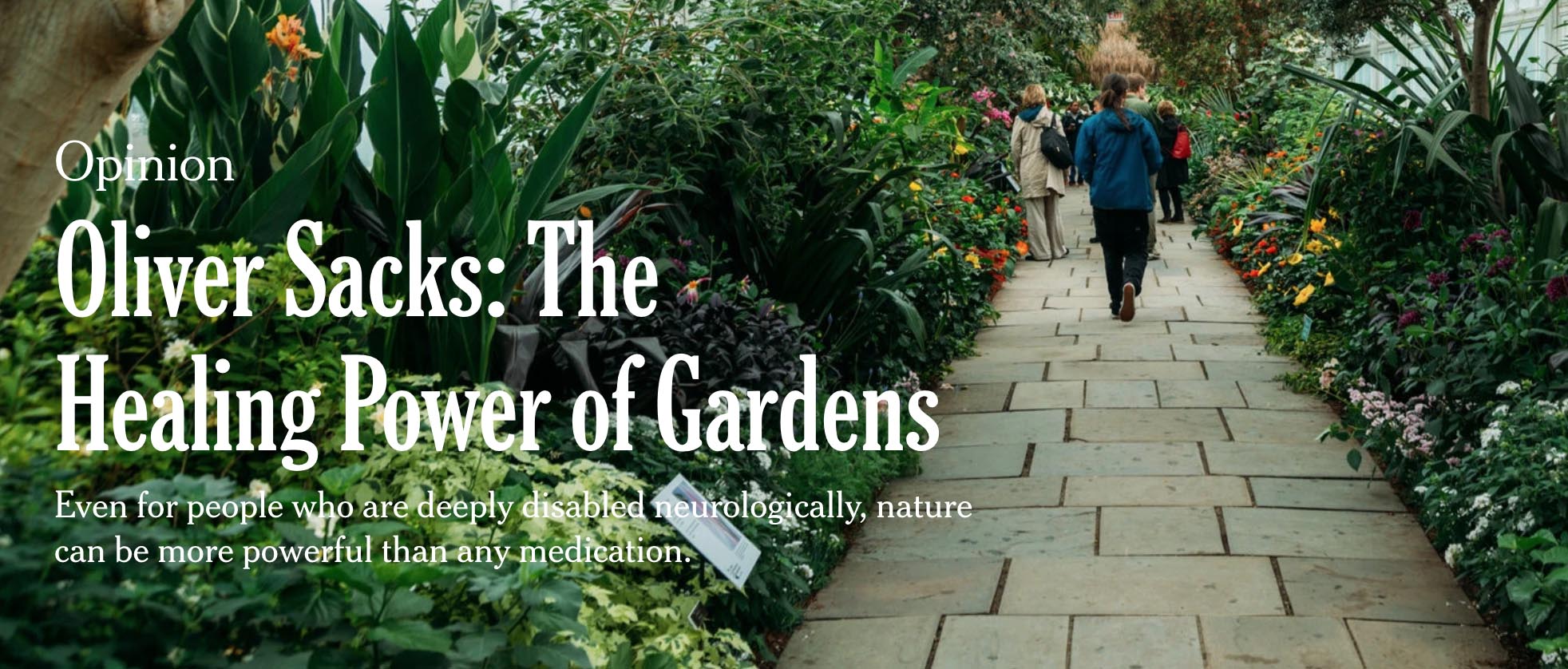 In a posthumous essay in the New York Times, Sacks wrote, "As a physician, I take my patients to gardens whenever possible. All of us have had the experience of walking through a lush garden or a timeless desert…river or ocean…finding ourselves calmed and reinvigorated, engaged in mind, refreshed in body and spirit. In 40 years of medical practice, I have found only two types of non-pharmaceutical 'therapy' to be vitally important to patients with chronic neurological diseases: music and gardens." He concludes the essay by noting that for some of his patients, "…gardens and nature are more powerful than any medication."
Here's to gardens and better health!